HSBC Vietnam, in collaboration with The VinaCapital Foundation (VCF), has just held a ceremony to handover a clean water system with a capacity of 500-600 liters/hour to support better health care for patients and families at the Ninh Son Regional Hospital and Ninh Phuoc District General Hospital, Ninh Thuan Province.
The water filtration systems in Ninh Son and Ninh Phuoc in particular and for the whole project, in general, are worth nearly VND 100 million / system, with a capacity of 500-600 liters/hour to meet the needs of many hospital departments.
According to the quality accreditation certificate awarded by HSBC Vietnam and VCF to hospital leaders, patients, families, and health workers can use water from the new filtration system to drink directly and bathe their newborn children. More importantly, this water is qualified for health workers to wash their hands before surgery and to clean medical equipment used on the skin. Having a safe water source with high standards in place helps hospitals improve the quality of medical examination and treatment for local people, and helps patients' families save money as they no longer need to buy bottled water during inpatient treatment.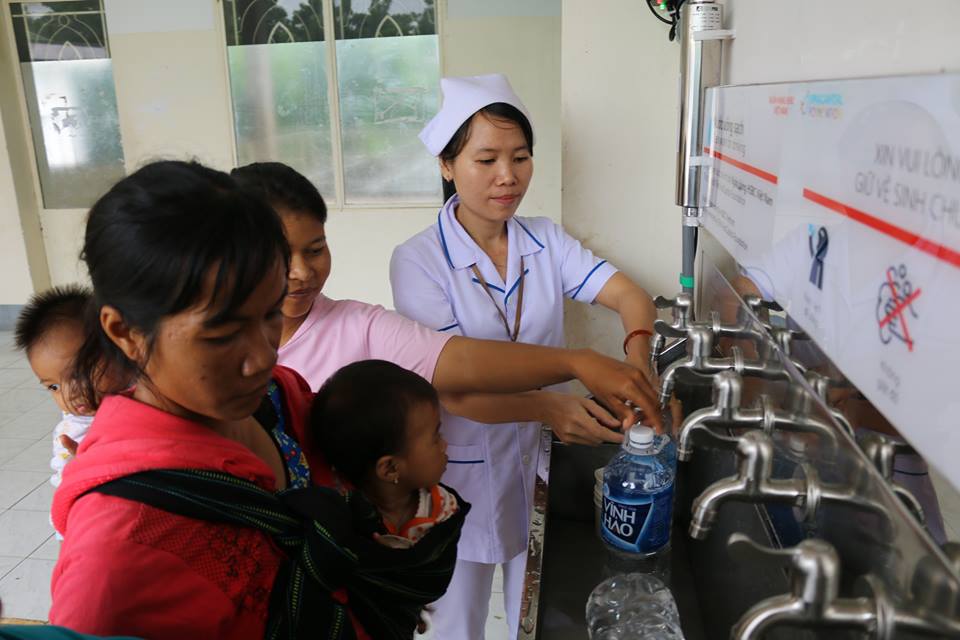 Together with the handover ceremony of the water purification system, HSBC Vietnam volunteers also helped VCF and the hospital team of HCMC University of Medicine and Pharmacy screen congenital heart defects for 985 children in Ninh Son district and 565 children in Ninh Phuoc district, finding 17 children with heart defects, of whom 8 were assigned surgery, 1 had Complicated malformation which required consultation, 8 babies need additional monitoring.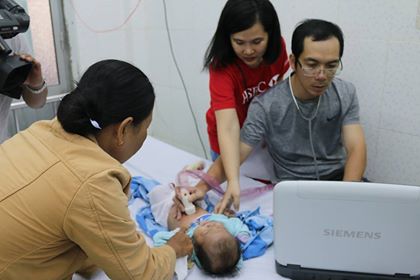 With the cooperation of the Sponsoring Association for Poor Patients in Ninh Thuan province, the children's families are consulted to fill in documents needed for VCF Vietnam's Heartbeat program to sponsor heart surgery at the University Hospital of Medicine and Pharmacy in Ho Chi Minh City.
Also according to VCF, up to now, Heartbeat Vietnam has helped 111 babies in Ninh Thuan province to have surgeries with a financial value of more than VND 2 billion.
Health activities in Ninh Thuan Province are part of a collaborative project of HSBC Vietnam and VCF called "Building community health to reduce negative impacts from climate change – Climate change resilience through healthier communities" in 3 provinces of Dong Thap, Ninh Thuan, and Bac Kan in 2018 and 2019.
With a total budget of nearly 1 billion VND sponsored by HSBC Vietnam, in each province, depending on local needs and suggestions, the project will organize 2-3 screening sessions for 500-1,000 children/sessions and equipped with water filtration systems for 1-3 grassroots hospitals. All activities are based on in-depth surveys by experienced VCF staff on basic health care support programs (screening, congenital heart surgery) and help to improve long-term health care (equipment financing and training in advanced knowledge and skills for grassroots health facilities.)
Subscribe to our Newsletter to stay up-to-date
Please see our privacy policy for details of how we will use your information and keep it safe and secure.